---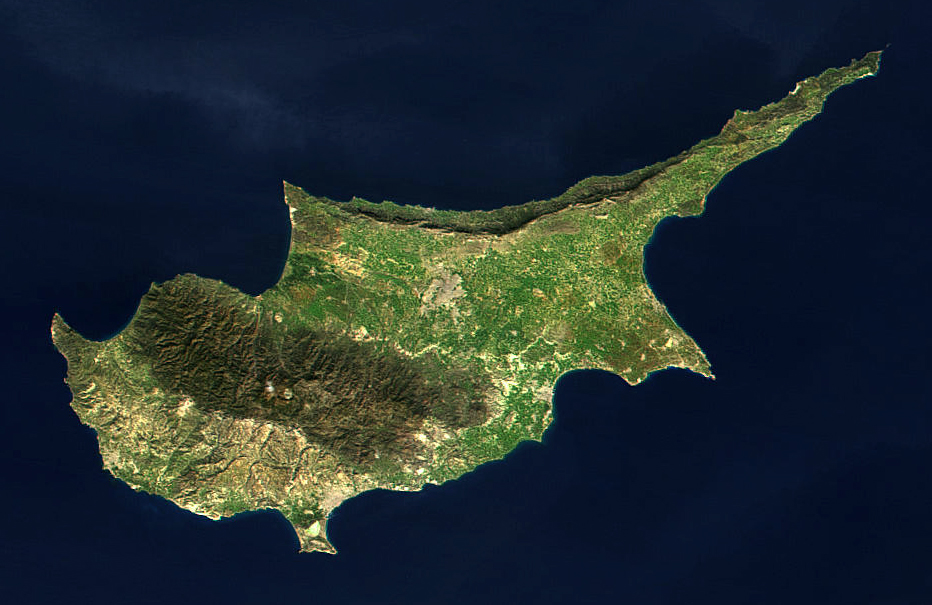 ---
Princeton University Freshman Seminar FRS171 & FRS187 (2011-2013)
Earth's Environments & Ancient Civilizations (in Cyprus)

What came before?
Earth's Changing Surface & Climate — in California (2007-2009)
What comes after?
State of the Earth: Shifts and Cycles — in Spain (2015-2017)


In this Freshman Seminar, students will combine field observations of the natural world with quantitative modeling and interpretation in order to answer questions like: How does environmental change alter the course of civilization, and how do civilizations modify their environment? How have Earth and human histories been recorded in the geology and archaeology of Cyprus, and what experiments can we do to query such archives of the past? In the classroom, through problem sets, and on campus excursions, you will gain practical experience collecting geological and geophysical data in geographic context, and analyzing these data using software and programming languages like ArcGIS and Matlab. During the required week-long Fall break trip to Cyprus, students will engage in research projects that focus on the interplay between active tectonic landscapes, changing climate, and ancient civilizations, and then turn what they learn into three progressively more elaborate research papers.

The classroom component of the Freshman Seminar will have graded weekly assignments built around on-campus data collection, data preparation or analysis, software handling and the beginnings of scientific programming; but, also, expository and research writing which culminates in an original research paper, a scientific poster and an oral presentation for an audience of peers, Freshman Seminar alumni, and invited guests from the university community. The field location for this course is appropriate not only for its geoscientific importance but also for the tie-in with the Department of Art & Archaeology which has been conducting archaeological excavations in the city of Polis Chrysochous for three decades. Our students will be taught how to do geological and geophysical research in a study area that is as real and as widely relevant as it gets.

This is a science class: students should come prepared with an aptitude for, and a willingness to learn, the quantitative aspects of scientific inquiry. Scientific writing is an integral part of this seminar and its assessment.

Department of Geosciences Professors Adam Maloof and Frederik Simons are veterans of the Freshman Seminar program: see Earth's Changing Surface & Climate, which was built around field work in California. Joining us from the Department of Art & Archaeology will be Dr. Joanna Smith and Prof. Willy Childs.

View a short movie about the class (plug-in required) or surf to our Princeton Homepage writeup.
Student Work

Student Presentation from the 2013 Edition: The Messinian Salinity Crisis

Student Presentation from the 2013 Edition: The PolisBeneath Our Feet 1

Student Presentation from the 2013 Edition: The PolisBeneath Our Feet 2

Student Presentation from the 2013 Edition: Picking Up The Pieces

Sample Reading List
Note that these and any other materials will be made available electronically to all registered students.
Childs, W. A. P. (2008), Polis Chrysochous: Princeton University's Excavations of Ancient Marion and Arsinoe, Near Eastern Archaeology 71 (1-2), 2008, pp 64-75.
Edwards, S. et al. (2010), Cyprus (Classic Geology in Europe), Terra Publishing.
Hadjisavvas, S., 2010. Cyprus: Crossroads of Civilizations, The Government of the Republic of Cyprus, Nicosia.
Harrison, C. G. A. & Bonatti, E. (1981), The Oceanic Lithosphere, in The Sea, Vol. 7, ed. C. Emiliani. Wiley-InterScience, pp 21-48.
McPhee, J. (1993), Assembling California. Farrar, Straus & Giroux, pp 92-144. Note that these correspond to pp 89-139 in the 1994 paperback edition and to pp 486-519 in the 2000 collection Annals of the Former World.
Rehder, J., 2000. Mastery and Uses of Fire in Antiquity: A Sourcebook on Ancient Pyrotechnology. McGill-Queen's University Press, Montreal, QC.
Robertson, A. H. F. & Xenophontos, C. (1997), Cyprus, in Encyclopedia of European and Asian Regional Geology, eds E. M. Moores & R. W. Fairbridge. Chapman & Hall, pp 160-171.
---
Frederik Simons Last modified: Thu Apr 2 13:07:17 EDT 2015